Contact Us

This e-mail address is being protected from spambots. You need JavaScript enabled to view it
Curtis Pitts, 785-383-1476
Authorized IMG Representative Kansas, Missouri, Nebraska, and Iowa.
Thank you for your interest!
We're always interested in comments from the community. Please drop us an email or give us a call at 785-383-1476
Curtis Pitts
Executive Director
Neighborhood Academic and Athletic Association
Phone: 785-383-1476
Email: This e-mail address is being protected from spambots. You need JavaScript enabled to view it
Buy Now! Moses Brand Seeds, Inc.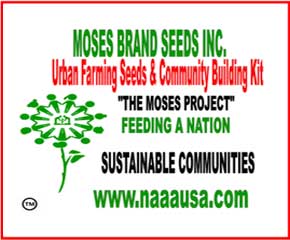 Education and Cultural Center Programs
Donate to NAAA: Save Our Youth & Community Education and Crime Prevention Programs
Individual Donation For NAA's Black Expo & Grant Fest
Booth Space for NAAA Black Expo & Grant Fest Magazine
NAAA Black Expo & Grant Fest Magazine Advertising