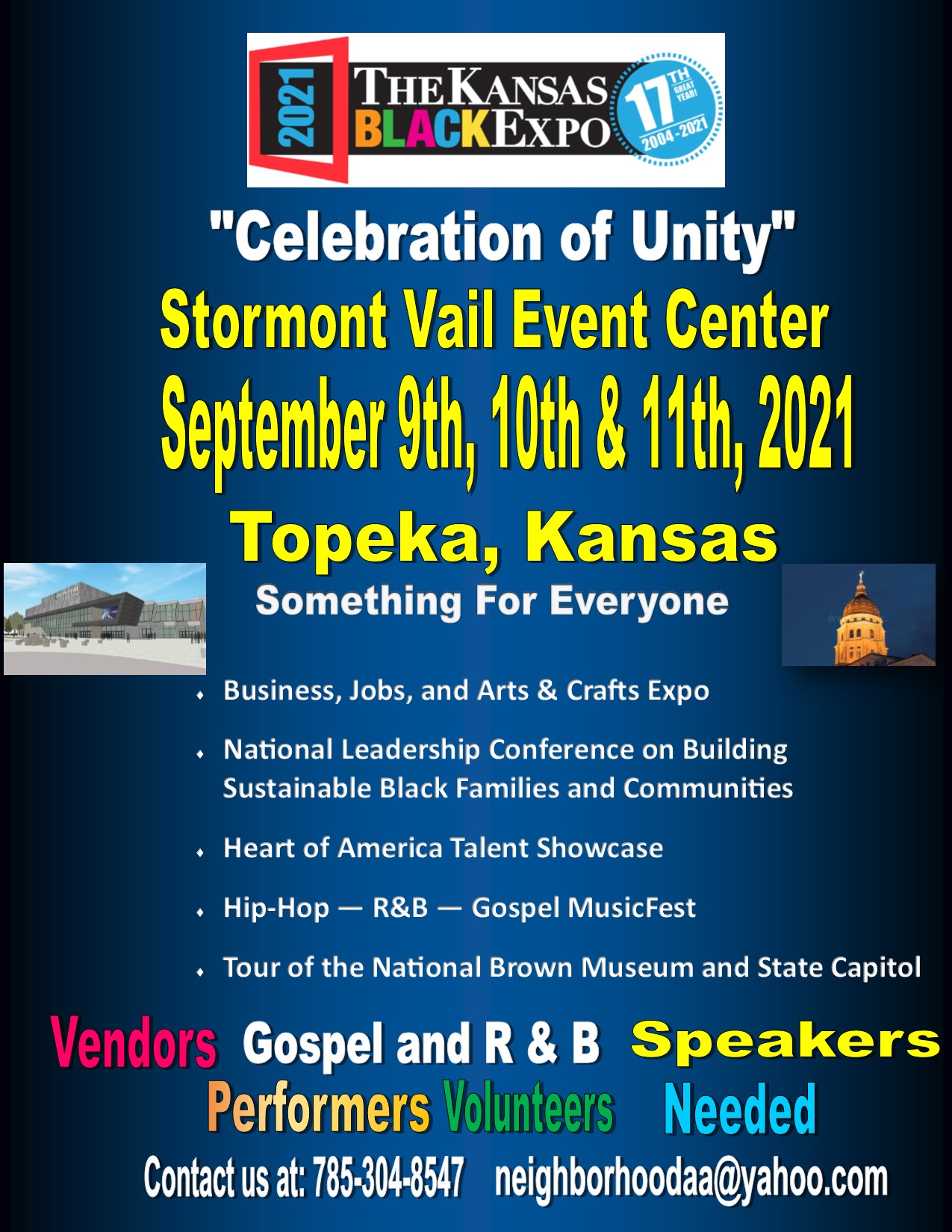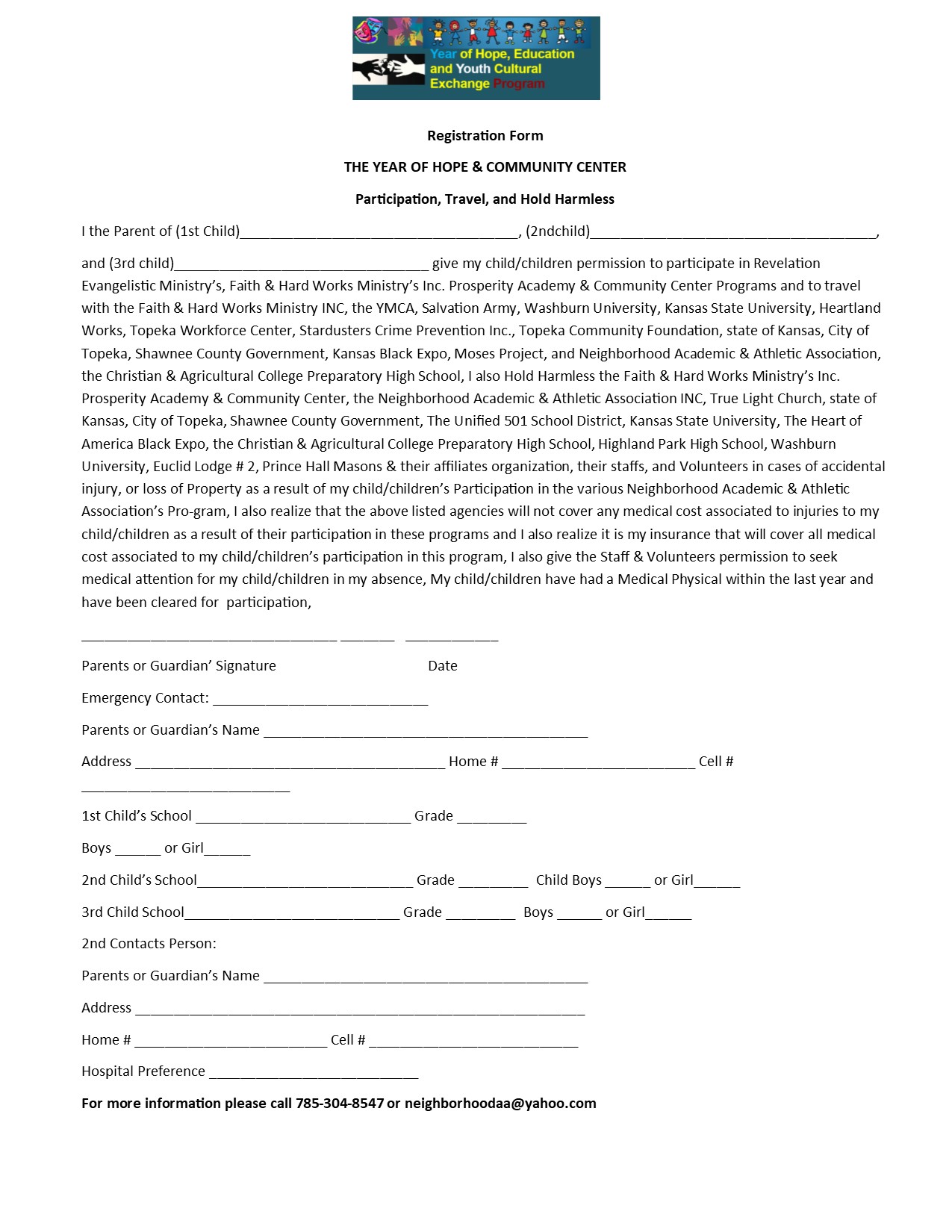 Please print, complete, and sign form, and email it back to This e-mail address is being protected from spambots. You need JavaScript enabled to view it
Summer of Hope College Internship and Movement Project 2021
Summer of Hope Internship and Movement is an Urban and Rural education motivational program that empowers College students, local youth, and adults to be positive agents of change in their communities and the world.
Through our unique blend of motivational speeches, urban farming, music, social action, and travel, we will impact communities for the better while providing citizens the knowledge and experience they need to build their own sustainable communities. Our performance team will be working to break down negative self-images, educational deficiencies, health deficiencies, economic deficiencies, and social barriers to long-term success of the target population. The Summer of Hope 2021 Movement energize their knowledge of how to build and sustain a more productive community.
Summer of Hope Movement & Project will send a touring cast made up of College Interns and adults across the Nation. Over a 8 week period, the performance & action team team will visit between 3 communities in at least 3 states. Each community on our tour experiences a week-long intercultural immersion, filled with community service projects, educational workshops, and cultural celebrations, all culminating in an inspiring international musical show.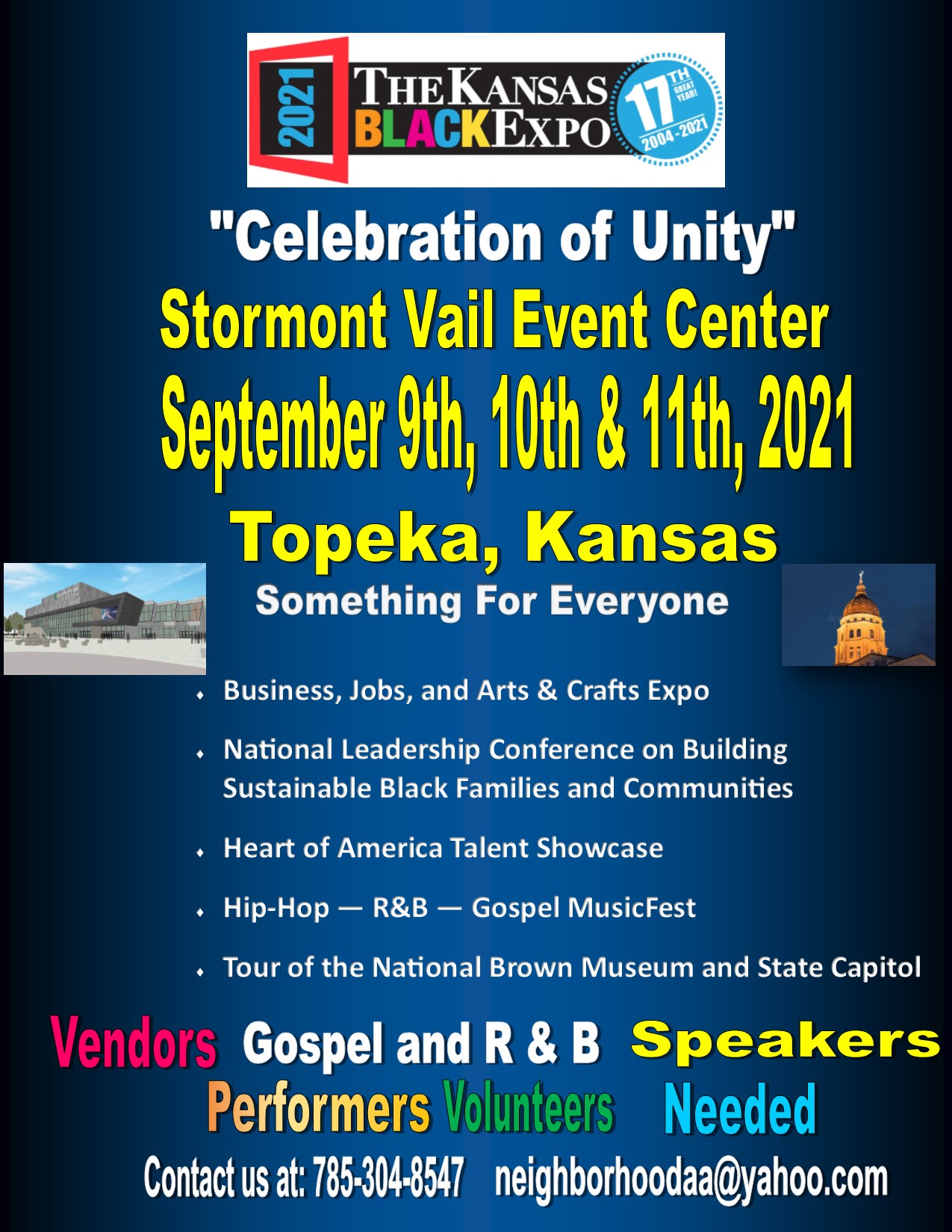 Press Release
The 2021 KANSAS BLACK EXPO EVENTS
Sponsored
The Kansas Black Expo is in its 17th year. We are bringing Community and Law Enforcement together for the good of our great Nation. This year we will feature "The One Kansas Family Events" from July 29th through the 31st, 2021. Saturday, July 31st, all day. Each year we host thousands of people.
We are requesting that your awesome Business or Government entity join us in sppnssoring us for the 17th Annual Business, Health, and Jobs Expo on for Saturday, 31st, 2021. The time is 9:00 A.M. until 3:00 that day, at the Stormont Vail Event Center (Kansas Expocentre) , located at 1717 Topeka BLVD, in Topeka.
2021
KANSAS BLACK EXPO EVENT SCHEDULE
7:00 P.M. - Thursday Night, July 29th, Save Our Youth Community Barn Fire & Block Party - 809 SE 12th Street.
Noon - Friday, July 30th, Unity Luncheon - Capitol Plaza Hotel
7:00 P.M. – Friday, July 30th, GospelFest - Exhibition Hall, Stormont Vail Event Center.
9:00 A.M. – Saturday, July 31st, Jobs, Business & Health Expo at the Exhibition Hall, Stormont Vail Event Center (Kansas Expocentre) 1717 S Topeka BLVD.
10:00A.M. – Saturday, July 31st, One Family Car Show - Stormont Vail event Center.
3:00P.M. Battler of the Drill Teams & Bands Against Racism & Violence - Saturday, July 31st,
One Kansas Picnic & Carnival - Exhitibition Hall, Stormont Vail Event Center.
8:00 P.M. – Saturday, Exodusters Awards & Concert & Party - Exhibition Hall, Stormont Vail Event Center
Street.
We all find ourselves wondering what will be our legacy of improving race relations in Kansas. This is a follow up letter that is designed to offer your
company a chance to participate in and brand one of the largest Cultural Events in Kansas.
The Kansas Black Expo's Program is designed to promte Unity, Improve Race Relations, Stimulate Volunteerism, healthy lifestyles, community service, and to improve the overall standard of living for all the people in Kansas.
As a member of our Kansas Family, you don't want to miss this opportunity to be a part of what has become one of the largest cultural events in the Midwest.
Please forward all sales & the Kansas Black Expo of 809 SE 12th Street, Topeka, Kansas 66607. Please make checks payable to: The Revelations Eveangelistic Ministry Inc.
We look forward to having a chance to partner with you and your organization. For more information please call at 785-304-8547 or e-mail us at: This e-mail address is being protected from spambots. You need JavaScript enabled to view it
Sincerely
Curtis Pitts
President & CEO
---
---
LATEST VIDEOS
---
---
VIDEOS
---
---
---
Watch for our executive director, Curtis Pitts, at 1:37 in the movie trailer above.
Here is a video capture from the Cannes Film Festival nominated movie, "Home of the Brave", showing our executive director, Curtis Pitts, back in 1982 when he worked with Mrs. Coretta Scott King, widow of slain civil rights leader, Martin Luther King, Jr.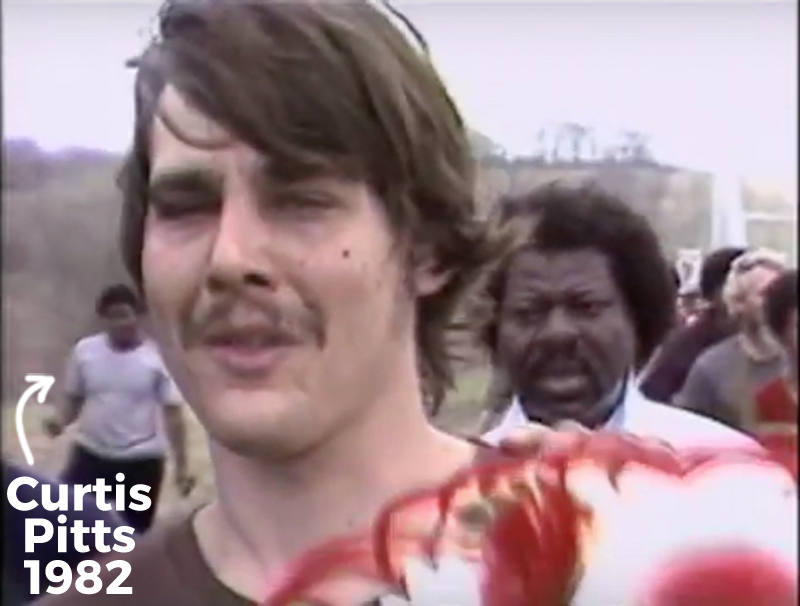 ---
Read the editorial from the Topeka Capitol Joural about the Kansas Black Expo...
---
Dear Concerned Citizens,
The Faith & Hard Works Ministry Inc of Revelations Evangelistic Ministry Inc. with team work at the community level has the the capability of providing a majority of what our citizens need. Through partnerships and hard work we can redirect the educational and social philosophy of the communities we live in. We can combat the violence, education gap, and the destruction of the family in our neighborhoods. We plan to put "Neighbor" back together with the term "Hood".
Our educational support & social development programs require that civic, church, educational, masonic, and all other grassroots organizations take their rightful place as the standard barriers of the community they are designed to serve. This is truly a hands on movement.
Partnering with the correct organizations is very important. We must also realize this is a volunteer driven effort. It is not a matter of dollars that will make this movement work. We should use of church and civic building that already have the capacity to house our youth & adult educational programs. We have retired teachers all over the United States that would volunteer one day a week for two hours. You must also use the Young Men & Women in your community that have business, leadership or sports training in various areas.
All education & sports programs should be free or so cheap that no child should be turned away because of cost. Yet we must require that all children and their parents participate in the neighborhood cleanups, fundraising, and daycare support programming.
It is clear our community has to look elsewhere for solutions to the ongoing problems facing the neighborhoods across America. The answer to the reoccurring deficiencies is right where the problem exist. Those solutions will require some traditional concepts such as hard work, dedication, and the sincere desire to change your Hood back into a Neighborhood.
Your support can be in-kind or financial, but the greatest resource we need is your time.
Sincerely,
Curtis Pitts
President & CEO
Neighborhood Academic & Athletic Association, Faith & Hard Works Ministry Divisions of Revelations Evangelistic Ministry Inc.
National Conference Registration
Register Now!
Book your hotel rooms here:
Conference Lodging Capital Plaza Hotel
1717 S Topeka Blvd.
Topeka Kansas
National Conference & Black Expo Booth Rental
Buy Now! Moses Brand Seeds, Inc.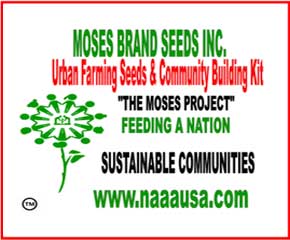 Education and Cultural Center Programs
Donate to NAAA: Save Our Youth & Community Education and Crime Prevention Programs
Individual Donation For NAA's Black Expo & Grant Fest
NAAA Black Expo & Grant Fest Magazine Advertising